The Heart of Blossoming Seed
I believe that everyone is born with a set of gifts that they are specifically wired for and meant to pursue whole-heartedly. One of the things that bring me great joy and fulfillment is seeing one desire, embrace, and thrive in not only who they are, but in the dreams and passions that are within them. So within this realm of belief in people's potential, is my desire to create a platform where, through the art of photography, one can learn, be equipped, and prosper in their passion for taking beautiful images. Through my failures and victories in my pursuit of becoming a great photographer, I believe I can pass on wisdom and direction to not only the beginner, but even to photographers that are trying to reach the next level in their photography skills, business, and client interaction.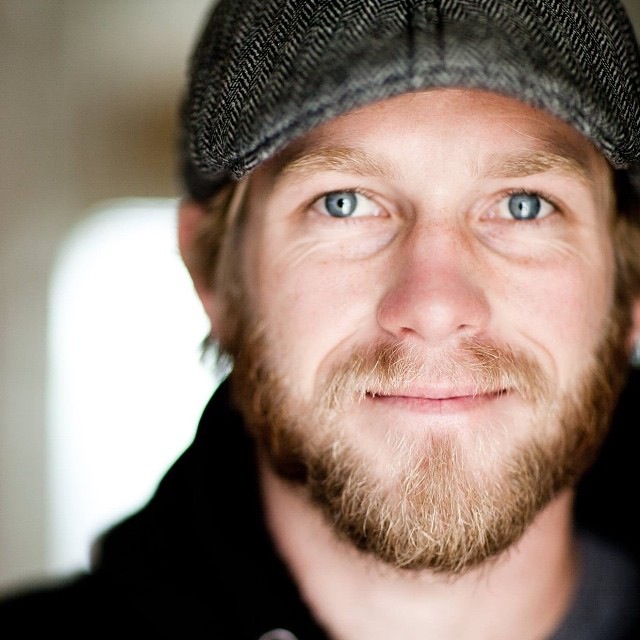 Meet Seth
Welcome to Blossoming Seed. My name is Seth Snider and I'm glad your here! I grew up in Huntersville, NC and have been a professional photographer since 2009. Photography is a major passion of mine and has taken me around the world, allowing me to be published several times within the surf, wakeboard, and journalism communities. I'm just a normal dude who tries his best to love life and the things we have been given, as well as become excellent in our own way with our craft. There is no one else like you and me, lets find our niche and own it!
Lessons by the Hour
No minimums.
Want to give lessons a try before committing to a weekly or monthly schedule? Have a just a few things you want to learn that would only require a session or two to cover? Lessons at the hourly rate may be the perfect choice for you.

Most flexible and requires no minimum term.

One to three hour lessons at $85 per hour, scheduled at your convenience.
Weekly Lessons
Session with Seth every week.
Most affordable and most effective choice for those who are just starting and really want to pursue photography long term, whether its for photographing your own awesome kids, documenting travel or vacation, or starting your own business!

Continuous and consistent lessons each week keeping all learned info fresh on your mind and in practice.

Includes FREE portrait session with Seth as your photographer to give you some epic shots of yourself, for business, social media, promo, etc.

Weekly one to three hour sessions at $65 per hour, minimum term of 8 weeks.
Monthly Lessons
Session with Seth every month.
Looking for a chance to brush up on your skills a little at a time?

Great value! Save $10 per hour!

Monthly one to three hour sessions at $75 per hour, minimum term of 3 months.
Having Seth as a teacher has been a wonderful experience. I felt so much more comfortable and confident with my camera after the first lesson! His classes are very practical and personalized. They've challenged and encouraged me. He brings the knowledge and experience of a professional photographer to each class, while at the same time creating a safe and comfortable atmosphere; it's like learning from a close friend. At my first class, we had to go over the very basic settings of the camera. I had no idea how to balance my settings, use backlight or read my meter. Never would I had imagined that by my fourth class, I would be getting ready to launch my own business! His classes are really effective! I'm beyond excited and extremely thankful for Seth. He's truly invested and committed to his students. I highly recommend him as both photographer, and a teacher. Pamela
Seth Snider is a careful and thoughtful photographer that places just as much importance on capturing the image as he does on the relationship of the photographer to his/her subject. Seth's witness to Christ's love shines forth in the teacher to student relationship as he strives to expose God's Glory through the lens. Careful attention to the student's learning style and the basics of capturing a beautiful image, Seth helps students achieve noticeable, almost instant, results in their photographs. Betsy
Seth Snider has been mentoring me for several weeks. In the beginning, we mapped out what exactly I wanted to be taught and how we were going to go about it. Each week, we decided what it was I would be learning and every time, I learned more than I ever thought I would. Every time we had a meeting, it was very laid back and relaxed, which I feel would make any client comfortable. Seth is very down to earth which makes learning from him very easy. He is very hands on and good at showing you things, and then letting you try it, which is definitely the way I learn. I am so glad that I got the opportunity to learn from Seth because now I not only know so much more about my camera, countless new photography skills, but it's also the stuff I didn't intend on learning that I learned along the way that stuck with me too. Sophie
Shooting with Seth has one of the single most helpful things I've done in my photography career. With more than 10 years using DSLRs, being very familiar with my camera/equipment, and having shot many weddings on my own, I was no newbie but I was aware that I had plenty of room for improvement in certain areas. Good help at that level isn't the easiest to come by. Seth has taught me so much in everything from interacting with clients and wedding guests to finding creative and beautiful shots in any setting. Seth has the creative ability accompanied with technical know-how that I am confident could help any photographer, no matter their experience or skill level. A chance to learn from a true pro like Seth, if you're just starting out or have been at it for years, is certainly an opportunity nobody should pass up! Evan
When I began taking lessons with Seth all I wanted to learn was the basics of using a camera. My ultimate goal was to be able to take a decent picture. He taught me all the important aspects of taking a picture but he also helped me realize my passion for photography. Seth offered guidance, encouragement and support each step of the way. Thanks to what I learned, I am headed down a path I never thought possible. Sara